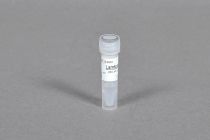 Lambda DNA는 lambda phage(Ci857 Sam7)가 infection된 heat inducible lysogen E.coli strain(dam+, dcm+)으로부터 분리 정제되었습니다. 제한효소의 activity assay에 사용될 수 있을 뿐만 아니라, 적절한 제한효소로 처리할 경우 DNA molecular weight markers로도 사용할 수 있습니다.
Specifications
Concentration : 0.5 ㎍/㎕
Length(bp) : 48,502
Supplied Condition : 10 mM Tris-HCl (pH 7.6), 1 mM EDTA
Storage Condition : Store at -20 ℃
Manual
MSDS
Quality Assurance
Bioneer is the holder of Quality Management System Certificates for the following standards.

EC Directive 98/79/EC - certificate
| | | |
| --- | --- | --- |
| Cat. No. | Product Description | Price |
| D-2510 | Lambda DNA 500ul 250ug | ₩66,000 |
| D-2511 | Lambda DNA 2,500ul 250ug x 5ea | ₩264,000 |